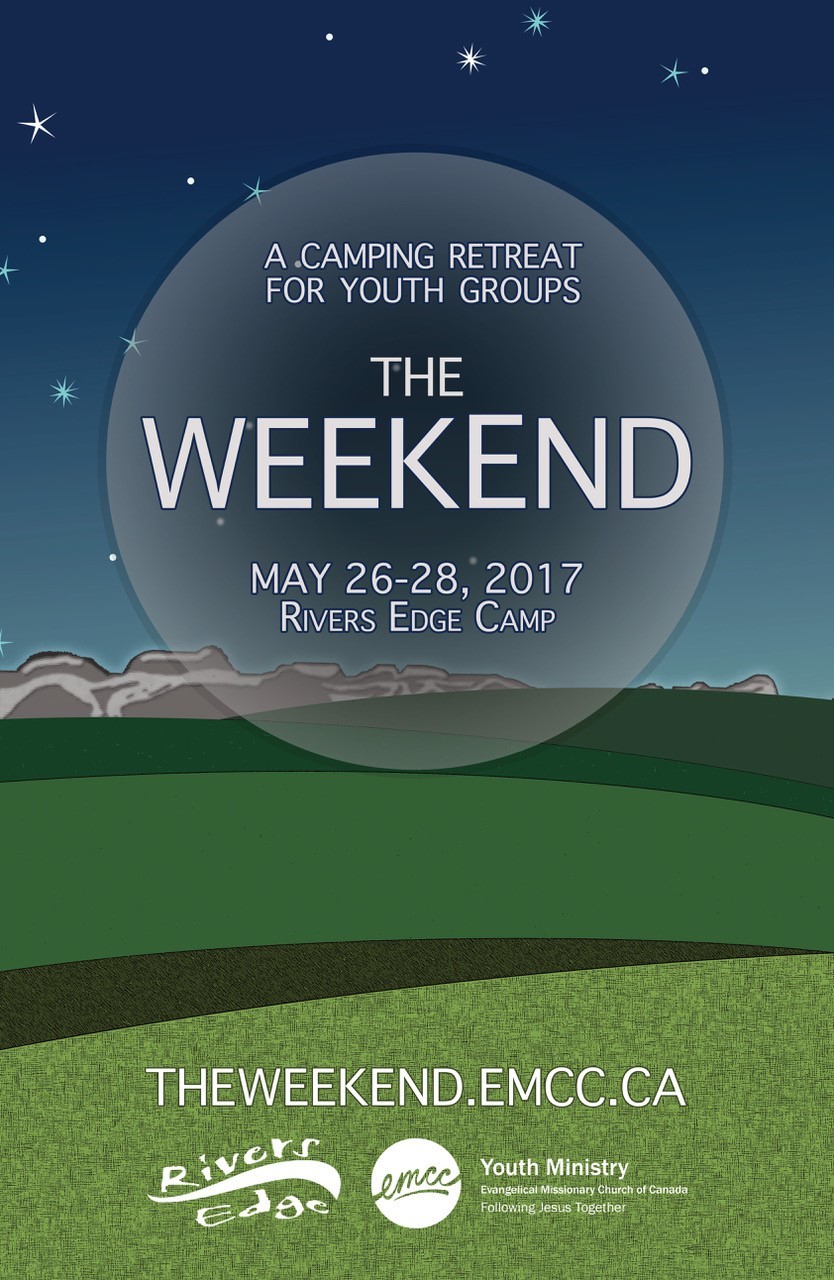 Our desire is to facilitate a weekend where communities can connect together and grow in their relationship with each other and with Jesus Christ

Everyone who comes to The Weekend registers as a member of a group. The registration fee covers program, camp site, and meals from Saturday breakfast to Sunday lunch. If campers opt out of meals, the price remains the same. Tuck shop (snacks), café items, and any merchandise are an additional expense. Leaders are free
.
If you are tenting, each group must provide its own tents for accommodation on the grounds. Tenting locations and cabins will be assigned at final registration on Friday, May 26th. We cannot guarantee access to hydro or water.

Registration Fee by April 28: $120 tenting ($145 for a Cabin) 
Late Registration Fee after April 28: $145 tenting ($165 for a cabin)
At the Door Registration: $160 tenting ($185 with a cabin)

​How to Register?
1) Appoint one leader as your registrar.
2) Download and Distribute Individual Registration Forms to everyone in your group (Students and Leaders)
3) Registrar collects all of the completed registration forms and fees. Cheques should be payable to your church or organization.
4) Register Online at:
www.theweekend.emcc.ca
Your registrar will need to create an account and enter the information for your group.
5) Add registrations and late registrations as they come in to you.
​